Rugby League & NRL Goal Posts
Australian manufactured rugby goal posts, padding, and equipment used throughout Suncorp, ANZ & SCG Stadiums. Our quality rugby uprights are built to last in all conditions.
Rugby Goals | NRL Goals

Hi Tech Sports are proud to partner with PILA who supply us with quality Rugby goals designed and manufactured in Australia. PILA have been an accredited and approved Local Government Procurement Supplier across Australia for almost 20 years. Goals for Rugby Union (5.6m) and Rugby League (5.5m) between uprights are available. 
As used in most major Australian Stadiums such as Suncorp, ANZ, SCG etc. 
Goal sizes
6m goal posts – mini level
7.5m goal posts – junior level
9m goal posts – senior level
12m goal posts – state/national stadium level
15m goal posts – national, stadium level
Other options
Standard sleeved options
Bolt down bases
Hinge bases – easy to raise or lower when installed on multi-sport fields
Union/league combinations – simply switch between union and league without lowering uprights or extra sleeves etc
Tapered uprights or straight tube non-tapered uprights
We promote aluminium goals for their unique characteristics:
Crossbar – adjustable crossbar bracket for accurate placement at correct mounting height. Can be adjusted over time if the field height changes.
Light weight - light enough that two people can easily lift the smaller size goals out of their sleeves and move to a storage area in the off season. Install extra sleeves so they goals can easily be moved to a training area or cross field games to conserve the sports pitch and then move back on game day.
Low maintenance and durable. Finished from exposure from the harsh Australian climate.
Corrosion resistant - aluminium will not warp, rot or rust. Rust can be dangerous as they weaken vital load points as these often go unseen until they fail. Why risk it.
Designed to international standards - round profile allows the ball to slide off, not bounce off the frame.
Safe - because the goals are installed in sleeves in the ground they will not topple over and because of the large size of the profile makes it difficult to hold on to thus discouraging people to swing off the cross bar. Even if vandals tamper with the locking bolts, the goals still will not come apart and injure users. These are important safety facts.
Installation - easy for DIY installers or contact Hi Tech Sports for their professional installers to do the installation for you.
Various models - union or league, junior or senior
Click here for more information.
Model FOOTCOM Combination goals also available in senior size.
Download Brochure.
---

Player Shelters
Player shelters  are available in various sizes and options. Manufactured from high quality aluminium, the shelters are finished with a durable transparent Lexan polymer, and with your choice of timber, or long life aluminium seats.
Scoreboards
HiTech Sports has a complete range of outdoor scoreboards for a whole range of field sports. Scoreboards can be customised to include team names or sponsors details, and even designed to display the information you need.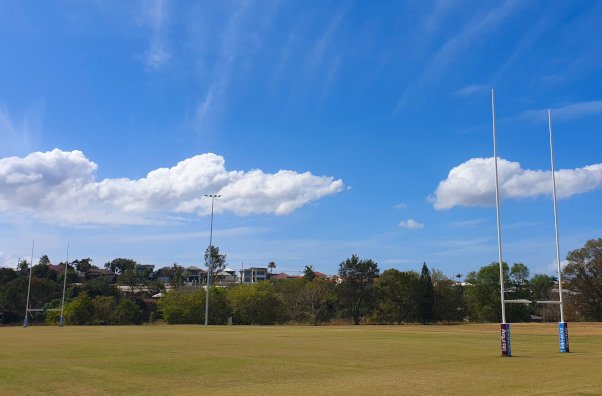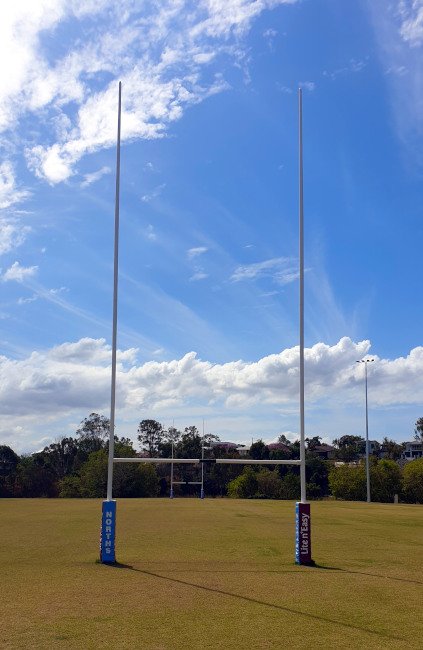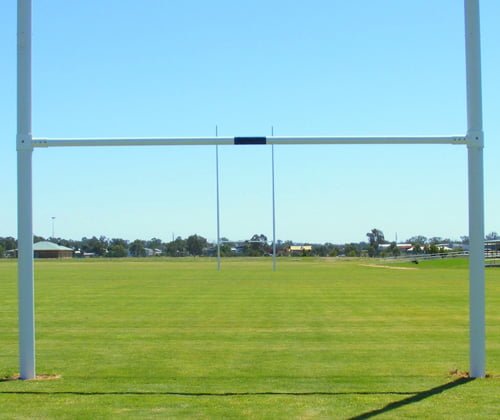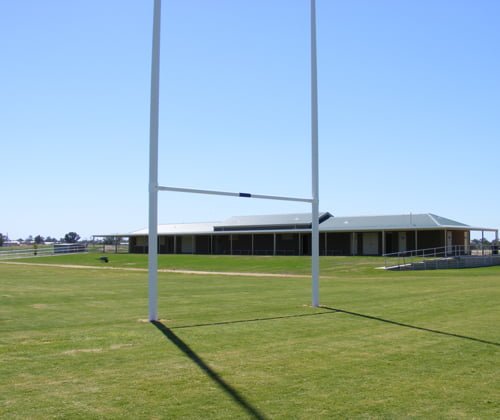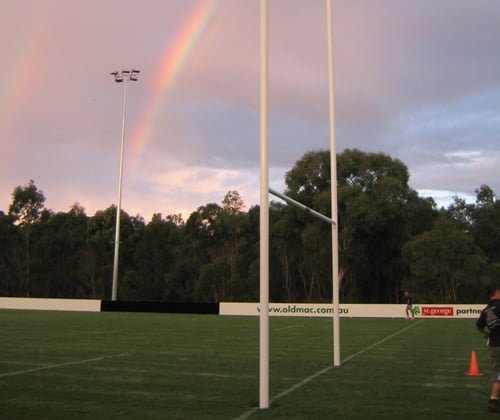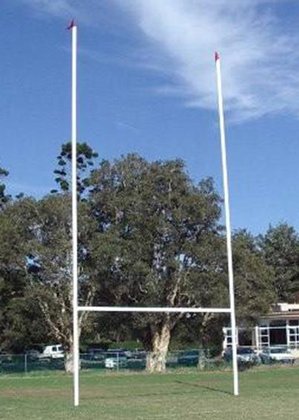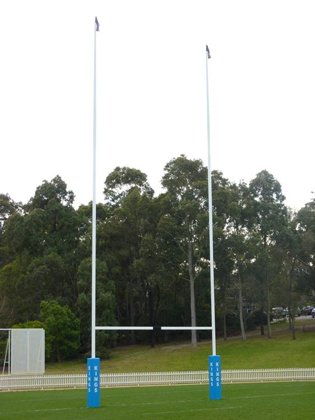 CLICK ON PDF BROCHURES BELOW FOR MORE INFORMATION
RUGBY EXTRAS
| | | |
| --- | --- | --- |
| | PPRUGBY Set | Flat pads to suit. |
| | PPSUN | Pad customisation available on request. |